Propositie
ICreative is dé implementatiepartner van Basware en Kofax in Nederland. Wij hebben tal van ondernemingen, instellingen en overheden geholpen met implementatie en ondersteunen hen tot op de dag van vandaag.
Op hoofdlijnen bieden we ondernemingen drie pakketten aan, waarbij het startpunt vaak factuurverwerking is. Het automatiseren van factuurverwerking levert doorgaans de hoogste ROI op. Bij het Invoice Processing pakket, worden facturen nog steeds handmatig goedgekeurd, al vindt dit volledig digitaal plaats en wordt er gebruik gemaakt van een slimme workflow. Bij het Invoice Automation pakket, worden facturen automatisch goedgekeurd door middel van het matchen van facturen met bijvoorbeeld orders of betaalplannen. Bij het Purchase-to-Pay pakket worden de (non-product related) bestellingen onder beheer gebracht.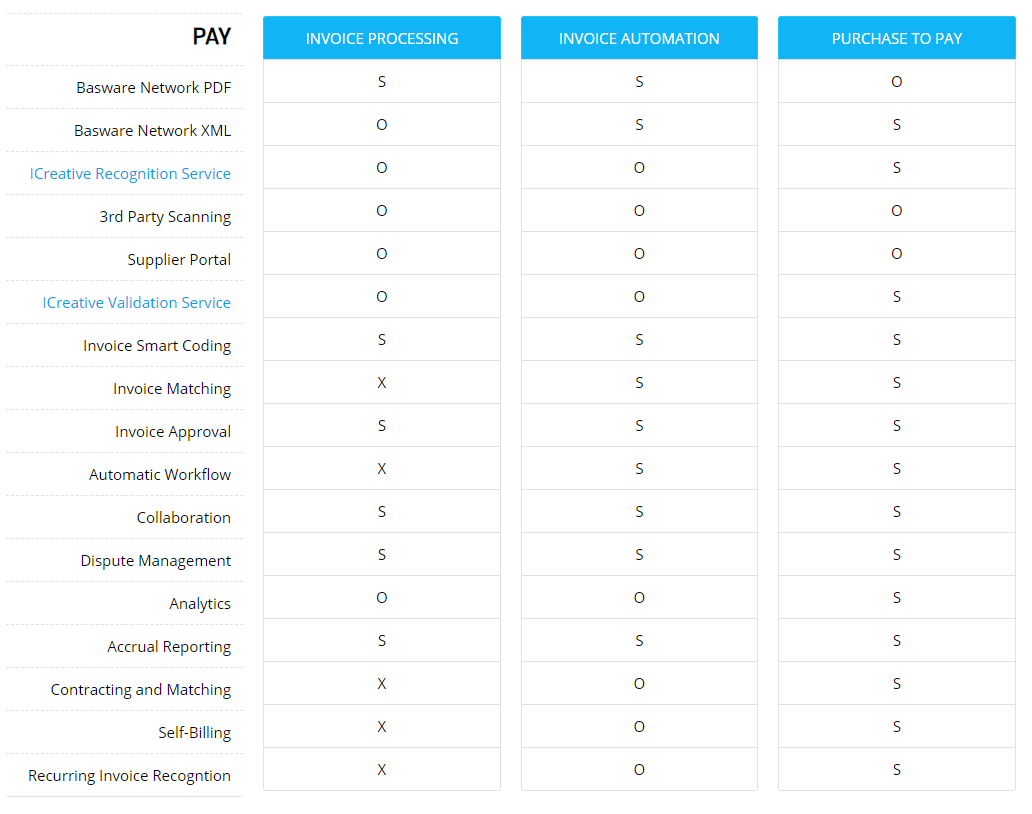 MAAK KENNIS
Wilt u van gedachten wisselen over geautomatiseerde factuurverwerking. Laat hieronder een bericht achter.
Voor overige vragen of opmerkingen kunt u hier contact met ons opnemen.
Voor support kunt u contact opnemen met ons service center.