ERP integration
with ICreative Integration Platform
For companies that have insufficient knowledge or no (suitable) tool for interfacing between different systems, ICreative offers a solution with the ICreative Integration Platform.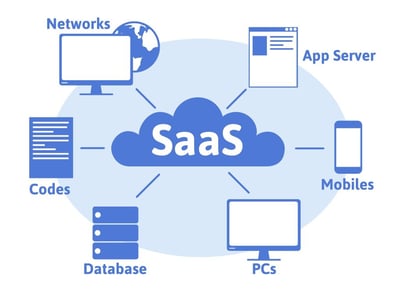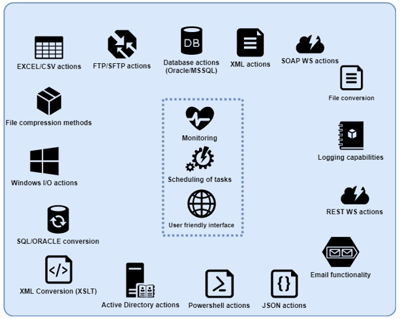 What it is
The ICreative Integration Platform can be used as an integration tool for integrating multiple systems. The different features of the ICreative Integration Platform can be combined in a single integration. Each integration is automatically subject to monitoring. Integrations are planned in the platform, which means that each integration can commence automatically at one time per day or several times per day. In addition, all integrations and planned tasks are viewed with a user-friendly interface.
With the introduction of SaaS, communication between different applications is more complicated and often requires additional integration. With SaaS solutions, companies must build additional integrations on top of their current middleware or ERP system. This requires knowledge of the interfaces and is tailor-made for each solution.
With the ICreative Integration Platform, commonly used functions that are required for integration are available as standard and easy to implement.
Specifications
The ICreative Integration Platform is a middleware platform designed to provide flexibility. This platform uniquely connects on-premise applications, such as an ERP or financial system, with a SaaS application. The ICreative Integration Platform is easy and fast to implement, because it has a simple architecture where resources within the IT landscape can be limited. It is comparable to the operation of a telephone exchange; the control panel receives the request and forwards it to the destination, which can also communicate back.
The ICreative Integration Platform is installed on-premise and thus has direct access to the systems within this environment. In addition, our platform connects to applications outside the on-premise environment by making use of a web service over HTTPS or via SFTP. This makes it easy to integrate data from both on-premise and cloud applications.
Contact us for details
We have been a trusted value-added reseller of Basware for the past 15 years, with vast experience implementing and supporting its solutions across the globe. Contact us to discuss the possibilities.