Contractmanagement
centralized control on contracts
Increasing amount of contracts for the purchase of ancillary products and? ICreative Contracts keeps the right information, at the right time, in the right place to easily manage contracts.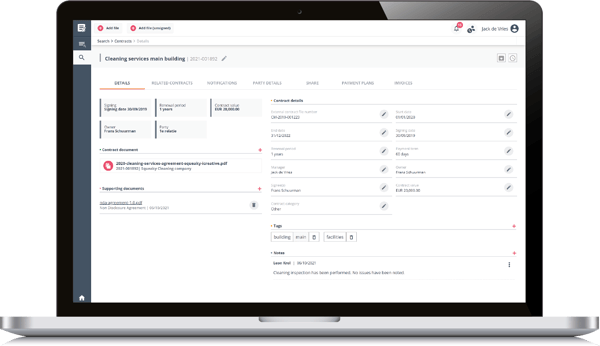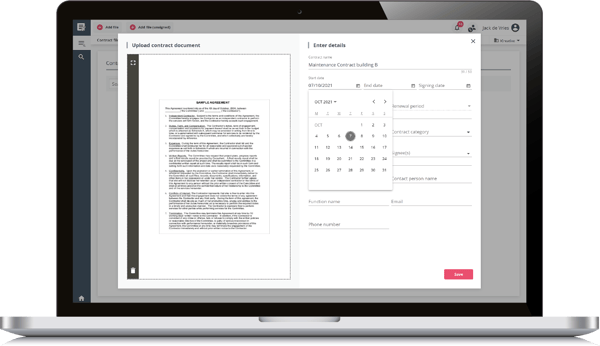 Contractmanagement
Companies often spend a lot of time and money on officially recording agreements with suppliers and customers. Everything is carefully legally sealed, often with the help of specialists. Five hundred page contracts are no exception today.
But then it really only starts: the execution of the contract. It is often difficult for clients to check whether the supplier complies with the agreements made, especially when contracts are concluded in a fragmented way in the organization and when they are manually managed.
As a result, there is little control and sometimes no action is taken on time when the validity expires, with the result that the opportunity to renegotiate the price or purchase conditions has been lost.
Without having a system in place, companies are blind to all the risks involved in contracts. So why put so much time and energy into drawing up a contract? ICreative Contracts provides a good basis for managing purchasing contracts. By digitally storing the purchase contracts in a central place, users get a good overview of current contracts and their financial value.
As a result, less time is wasted looking up and searching documents. Contract owners receive a timely signal about the expiration of contracts and relevant stakeholders receive notifications about deadlines. All this together reduces the risks for the organization. Naturally, this software has an audit trail at contract level, so that you can see exactly who made which operation at what time.
Why use it
Easy retrieval of contracts
Extensive search function for searching contracts by keyword of clauses
No more unwanted automatic renewals
Unlimited number of users Unlimited number of contracts
Relevant rights to add, view or change contracts
Infinite number of notifications to set
Registration and visualization of changes and actions on a contract
Sign digitally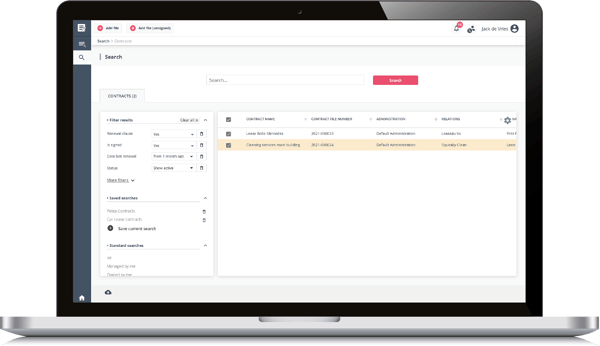 Contact us for details
We have been a trusted purchase-to-pay automation partner for the past 15 years, with vast experience implementing and supporting solutions across the globe. Contact us to discuss the possibilities.