Spend dashboard
The orders that have been placed and the subsequent invoices that have been received and processed can be made transparent with dashboarding. Based on this, KPIs can be defined that provide guidance to improve various sub-processes in the purchase to pay process. In addition, insight can be gained into the performance of suppliers. This information can be included in the source to contract process.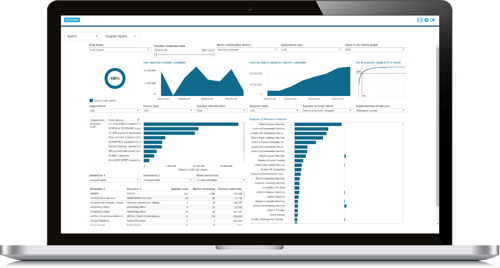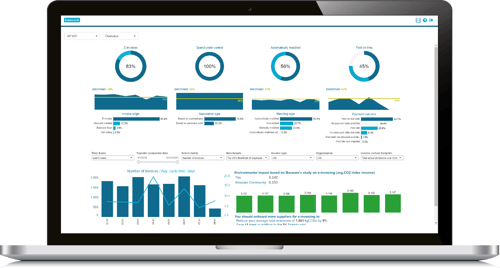 Performance dashboard
If your financial administration operates as a shared service center for other organizational units, this service may be subject to a contractual agreement. For example, the SLA may state that you must have 90% of the invoices in approval circulation within two days of receipt.
To report on SLAs that you have agreed as a shared service center, a dashboard designed for accounts payable is ideal.
Carbon Footprint Index
In addition to extensive dashboarding options with regard to purchase to pay performance, Basware's purchase to pay software also provides a Carbon Footprint Index for invoices. This allows you to view the CO2 emissions per invoice and compare the index with comparable companies.

Time to connect?
Would you like to exchange thoughts on spend analytics. Please contact us below.
For all other questions or remarks, please contact us via this link. For support issues, please contact our service center.